As the festive season approaches, try the world's best 41 must-try recipes exclusively featured on our website. From traditional holiday classics to innovative culinary delights, our collection is designed to infuse your Christmas celebrations with a symphony of flavors and aromas.
Whether you're hosting a grand feast or planning an intimate gathering, these recipes are crafted to make your Christmas memorable, delicious, and filled with warmth. Join us in embracing the spirit of the season as we unwrap the magic of these culinary treasures that are sure to dazzle your taste buds and create cherished moments around the holiday table.
1. Greek Salad Dressing
When it comes to creating a delicious Greek salad, one of the most important ingredients is the dressing. After all, it's what brings out the flavor and ties all the elements together. There are many varieties of Greek salad dressings that you can make at home or in stores, but nothing beats a classic recipe.
2. Crispy Pan-Seared Salmon
Crispy Pan-Seared Salmon is an easy and delicious dinner option that is sure to please everyone. This dish starts with fresh salmon fillets that are seasoned with salt, pepper, garlic powder, and paprika for a flavorful crust.
3. Corned Beef And Cabbage
Corned beef and cabbage is a traditional Irish-American meal that has become popular throughout the world. It consists of corned beef, usually boiled with carrots, potatoes, and onions, along with cabbage. The dish can be served either hot or cold and is often accompanied by mustard or horseradish to give it a bit of extra zing.
The origins of the dish are unclear, but some theories suggest that it was brought to the United States by Irish immigrants in the late 1800s. Corned beef and cabbage are traditionally served on St. Patrick's Day around the world, as a nod to its Irish-American roots.
4. Lamb for Easter Dinner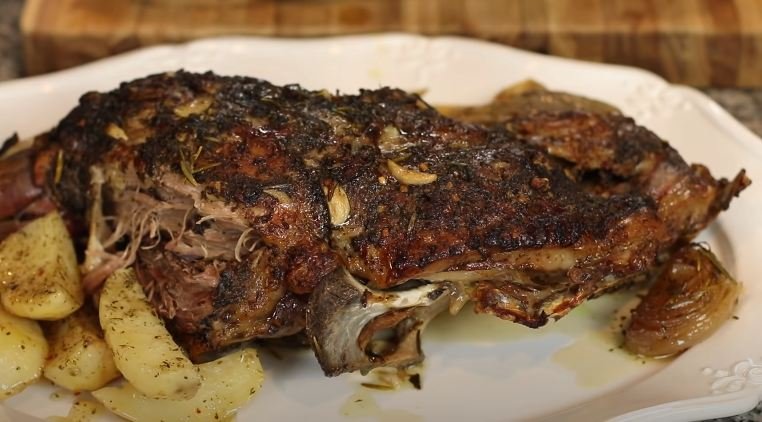 Lamb is a traditional dish for Easter dinner, symbolic of both the Passover meal and Jesus' sacrifice. When choosing lamb for your holiday dinner, you can choose from several cuts of meat: leg of lamb, shoulder of lamb, loin roast, rack of lamb, and ground or diced lamb. The leg of the Lamb is the most traditional cut and is the largest and most tender of all. It can be roasted or grilled for a savory feast your friends and family will love.
5. Fennel-Crusted Rib Roast
Fennel-crusted Rib Roast is a delectable dish that offers an aroma of fennel and herbs, as well as the tenderness of prime rib. This recipe requires very little effort to put together, yet yields an impressive feast for any special occasion. The roast is covered in crushed fennel seeds and other herbs and then cooked to perfection. The result is a juicy, flavorful cut of beef that's sure to impress your guests.
6. Chicken Fettuccine Alfredo
Chicken Fettuccine Alfredo is a classic Italian-American dish that combines fettuccine noodles with creamy Alfredo sauce and chunks of chicken. The origins of Chicken Fettuccine Alfredo are disputed; some say it was invented in Rome, while others claim its origin is rooted in the United States.
7. Creamy Mozzarella Shrimp Pasta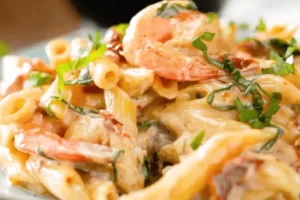 Creamy Mozzarella Shrimp Pasta is a delicious, creamy, and cheesy dish that is sure to please even the pickiest of eaters. This easy-to-make meal comes together in no time and can be tailored to individual tastes. This dish is one of the best dishes for a Christmas treat.
8. Beef Steak
Beef steaks are a popular dish to serve at dinners and special occasions. They can be cooked in a variety of ways, from grilling, pan-frying, or broiling them. Steak is usually served with side dishes like mashed potatoes or vegetables. The type of steak you choose will depend on the occasion and your budget.
9. Chicken Bolognese with Penne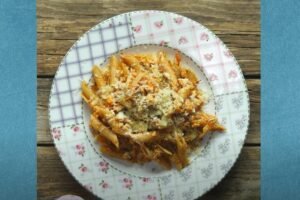 Chicken Bolognese with Penne is a classic Italian dish that combines the flavors of aromatic tomatoes and garlic, with the protein-packed goodness of chicken. The penne pasta absorbs all these delicious flavors to create an irresistible meal perfect for any night of the week. This hearty dish is sure to please even the pickiest of eaters.
10.  Spaghetti Aglio E Olio
Spaghetti Aglio E Olio is an Italian pasta dish made up of spaghetti, garlic, and olive oil. It is one of the simplest recipes you can find in Italy and it's fast and easy to make. The key ingredients used in this dish are garlic, extra virgin olive oil, parsley, chili pepper flakes, and Parmesan cheese.
11. Chicken Francaise
Chicken Francaise is an Italian-American dish that combines chicken breast with lemon and butter sauce. The dish is typically served with pasta or rice, making it an easy and delicious meal. To make Chicken Francaise, the chicken breasts are usually lightly floured and sautéed in olive oil until golden brown. Then they are removed from the pan and a sauce is made by combining butter, lemon juice, white wine, parsley, and garlic.
12. Struffoli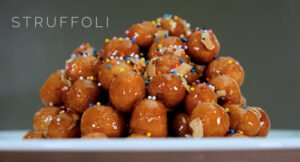 Struffoli is a traditional Italian dessert made from deep-fried balls of dough, usually coated in honey and garnished with sprinkles or chopped nuts. It is traditionally served at Christmas time and is said to have its origins in Ancient Greece. The name "Struffoli" is derived from the Latin word "strufola", meaning "dough in small pieces."
13. Elderberry Jelly
Elderberry jelly is a sweet and delicious treat that can be enjoyed all year round. Its unique flavor makes it the perfect accompaniment to toast, muffins, pancakes, or even as a topping for ice cream! The health benefits of elderberries make this jelly an ideal choice for those looking to stay healthy while indulging in something sweet.
14.  Peach Ice Cream
Peach Ice Cream is a classic Christmas treat that never goes out of style. Rich, creamy, and full of flavor, it's the perfect way to cool down on a hot day. The best part about peach ice cream is that it can be made in any kitchen with just a few simple ingredients.
15.  Palada Pradhaman
Palada Pradhaman is a traditional sweet pudding from the Indian state of Kerala. It is made with flattened rice (Palada) cooked in milk and jaggery and flavored with cardamom, raisins, cashews, and other nuts. Palada Pradhaman is a very popular dessert that is served during weddings and festive occasions. In addition, it is offered as a part of the Onam Sadhya meal, which is prepared for the festival of Onam. During Christmas, it served as a great option for carol people.
16.  Easter Rocky Road
Easter Rocky Road is a delicious and easy-to-make dessert that's perfect for any Easter celebration. It combines the classic flavors of chocolate, marshmallow, and nuts in an indulgent treat that you can customize to your own tastes.
17.  Chocolate Easter Egg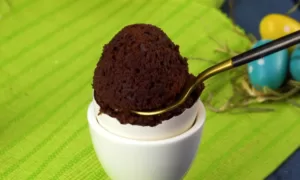 Chocolate Easter Eggs are a classic and beloved treat for children (and adults!) during the lead-up to Easter celebrations as well as in the Christmas season. These delicious eggs come in all shapes, sizes and flavors, from creamy milk chocolate to minty dark chocolate.
18.  Lemon Cupcake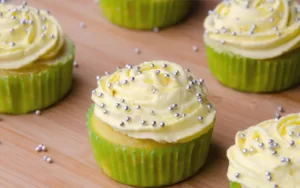 Lemon cupcakes are a tangy and refreshing dessert that is perfect for any occasion. The combination of lemon flavor and the soft, moist cake make it one of the most popular cupcake flavors around. To make them even more special, they can be topped with buttercream frosting or cream cheese frosting flavored with lemon zest.
19. Plum cake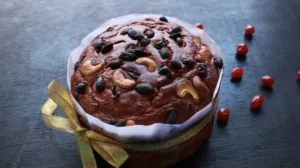 Plum cake is a traditional sweet treat that has been part of European and American cuisine for centuries. The moist, fluffy sponge cake is filled with plums or other fruits and topped off with a buttery streusel topping. This classic dessert is easy to make and can be served as a snack or as an accompaniment to coffee or tea. It's also a wonderful way to use up any lingering plums or other seasonal fruits that you may have on hand.
20. Dragon Fruit Cupcake
21. Oreo Ice Cream
Oreo Ice Cream is a classic and delicious treat that has been loved by many for years. With an irresistible combination of creamy vanilla ice cream and crunchy Oreo cookies, this indulgent dessert offers something for everyone. The unique mix of flavors creates a sweet symphony in your mouth!
22. Tutti Frutti Cup Cake
Tutti Frutti Cup Cakes are a delicious treat that everyone can enjoy. Made with fresh fruit such as strawberries, blueberries, and raspberries, these cupcakes provide a burst of flavor in every bite. The soft sponge cake base is light and fluffy, while the cream cheese frosting pairs perfectly with the sweet fruits. To top it all off, a sprinkling of colorful sugar crystals adds the perfect finishing touch. Whether you're having a party or just want to treat yourself, Tutti Frutti Cup Cakes are sure to bring smiles to faces around the table!
23. Fudgy Chocolate Brownie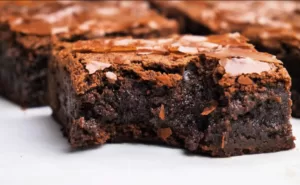 Chocolate lovers rejoice – the fudgy chocolate brownie has arrived! With its rich, dark-chocolate flavor, this delicious treat is sure to please. The combination of cocoa powder, butter, and sugar creates an incredibly indulgent and creamy texture. And for those seeking something a little extra special, adding a handful of chopped walnuts or chocolate chips can elevate the flavor profile. Whether you prepare it for a party or just want to add some sweetness to your snack time, these fudgy brownies are sure to bring smiles all around. Enjoy!
24. Chocolate Mousse Trifle
Chocolate Mousse Trifle is a classic dessert that never fails to delight. Combining the delicious flavors of rich chocolate mousse, creamy custard, and crunchy crushed cookies, this decadent treat will satisfy everyone's sweet tooth. The best part about Chocolate Mousse Trifle is that it can be easily prepared at home with just a few simple ingredients.
25. Macarons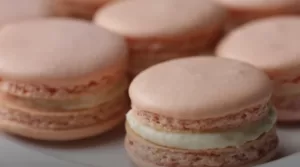 Macarons are a classic French pastry made with almond meringue, sugar, and egg whites. They come in many different colors and flavors, ranging from fruity to nutty. The pastries can be filled with ganache, buttercream frosting, or jam, depending on the desired taste. Macarons have become popular in recent years, with people enjoying them as a special treat or indulgent dessert. The delicate texture and delightful flavors make these treats irresistible.
26. Panna Cotta
Panna Cotta is an Italian dessert made using heavy cream, milk, sugar and gelatin. It is usually served with fresh fruits or chocolate sauce and has a creamy texture. The name Panna Cotta translates to "cooked cream" in Italian and originated from the region of Piedmont. This traditional dessert dates back to the 19th century when it was served as part of a festive menu. It is easy to make and can be customized with different toppings, flavors and textures.
27. Crispy Waffle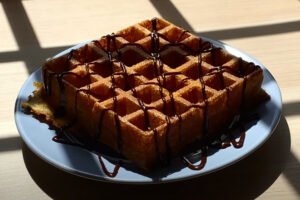 Crispy Waffles are a classic breakfast treat that's enjoyed by people all around the world. They are made from a batter of eggs, flour, and milk, which is cooked in a waffle iron to create the signature crispy exterior and soft interior. These hot treats can be topped with anything from butter and syrup to fresh fruits and whipped cream. They are versatile dishes that can be served for breakfast, lunch, dinner, or as a snack. They're sure to bring a smile to anyone's face!
28. Kiwi Pineapple Juice
Kiwi Pineapple Juice is a delicious, refreshing way to enjoy the tropical goodness of kiwi and pineapple fruits. It is made from high-quality ingredients like freshly squeezed kiwis, sweet pineapples, sugar, and natural preservatives. The juice is made without any added flavors or artificial colors. This ensures that it has a natural taste and is healthy. The combination of these two fruits creates a unique flavor that you can't find anywhere else. Enjoy it chilled or as an occasional refreshing drink with lunch or dinner. Kiwi Pineapple Juice can also be used in smoothies, cocktails, and other recipes for a tasty twist!
29. Vegan Cheese Bread
Vegan cheese bread is a delicious and easy-to-make dairy-free alternative to traditional cheesy bread. It's made using vegan cheeses, such as nutritional yeast or cashew cream, and often includes herbs and spices for added flavor. The dough is made with simple all-purpose flour or gluten-free flour blend, making it suitable for those with gluten intolerance. The result is a savory, cheesy bread that will have everyone reaching for more. Whether you're looking for an appetizer or a side dish for dinner, vegan cheese bread is sure to be a hit.
30. Elderflower Cordial
Elderflower Cordial is a sweet and fragrant syrup made from the blossoms of elderberry trees. It can be used as a refreshing drink, added to cocktails, or used in cooking and baking for an extra flavor boost. Elderflower Cordial is especially popular during the summer months when elderberries are in season.
The sweet and floral flavor pairs perfectly with strawberries, peaches, and other summer fruits. Additionally, it has some health benefits due to its high levels of antioxidants and anti-inflammatory properties. It is said to help reduce the risk of cancer, improve digestion and metabolism, as well as boost the immune system.
31. Chicken and Sweet Corn Soup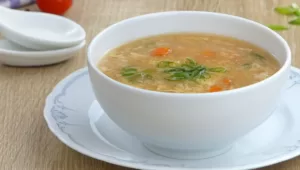 Chicken and Sweet Corn Soup is a classic Chinese comfort food that has been enjoyed for centuries. It's easy to make, full of flavor, and packed with nutrition. This hearty soup features chicken pieces simmered in a flavorful broth with sweet corn kernels, mushrooms, carrots, celery, onions, and garlic. The result is a comforting bowl of soup that's perfect for a cozy night in. This homemade Chicken and Sweet Corn Soup is a great way to get your family to eat more vegetables.
32. Orange Punch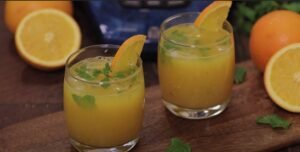 Orange Punch is a delicious, tropical-flavored drink. It is made with orange juice, pineapple juice, and lemon-lime soda. This easy-to-make beverage is perfect for parties or family gatherings. For an extra kick, you can add some rum or vodka to the mix! The vibrant colors of Orange Punch will brighten up any occasion. Serve it over ice for a refreshing and delicious treat. Enjoy the sweet and tangy flavors of Orange Punch! It's sure to be a hit with everyone.
33. Chicken Sandwich
A Chicken Sandwich is a great snack or dinner option that can be served hot or cold. It typically consists of a piece of chicken, either grilled or fried, on top of bread or a bun. The bread and meat combination can vary depending on the type of sandwich you're making. Chicken sandwiches are a popular choice amongst many people as they are quick, easy to make, and can be customized with different ingredients.
34.  Mango Smoothie
A mango smoothie is a delicious and refreshing beverage that is perfect for any time of the day. This fruity treat consists of ripe mangos, yogurt, milk, and ice blended together until it's smooth and creamy. It can be enjoyed as an afternoon snack or a sweet breakfast treat.
No matter what ingredients you use, you are sure to enjoy the heavenly taste and health benefits of a mango smoothie. Mangos are rich in vitamins A, C, and E, and are also packed with dietary fiber, antioxidants, and minerals. Plus, they have a pleasant sweet-tart flavor that is sure to please everyone's taste buds.
35.  Banana Oatmeal Muffins
Banana oatmeal muffins are a delicious and nutritious snack that can be enjoyed any time of the day. Made with mashed ripe bananas, oats, and other wholesome ingredients like nuts, seeds, spices, and more; these muffins are packed full of fiber-rich goodness.
They make an excellent grab-and-go breakfast on busy mornings or a yummy sweet treat as an afternoon pick-me-up. You can even make them ahead of time and store them in the fridge for up to five days. For a healthier option, you can use whole wheat flour instead of all-purpose or replace some of the sugar with honey or applesauce.
36. Banana Smoothie
A Banana smoothie is a delicious and nutritious way to start the day. It's packed with vitamins and minerals, making it an ideal breakfast or mid-day snack. The combination of banana and other ingredients such as almond milk, honey, yogurt, cinnamon, nutmeg, or even peanut butter can create a creamy and flavorful beverage that is sure to please.
Plus, it's easy to make and takes minimal time, so you can enjoy your banana smoothie any day of the week. The key is to use ripe bananas as they have more natural sugars that will help sweeten up the smoothie. In addition to it, learn more about the benefits of eating bananas on an empty stomach for good health.
37.  Tiramisu
Tiramisu is an Italian dessert made of espresso-soaked ladyfingers layered with creamy mascarpone cheese and dusted with cocoa powder. It is believed to have originated in the early 1960s in the Veneto region of Italy. Tiramisu has become a popular dessert all over the world, and there are many variations of the classic recipe.
Tiramisu makes a great dessert for special occasions like birthdays and holidays, or just when you want to indulge in something sweet. It is easy to make and can be served in individual portions or one large cake.
38. Mint Lemonade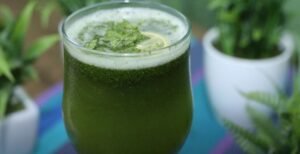 Mint Lemonade is a refreshing and delicious Christmas drink. It is made with fresh lemon juice, sugar, water, and mint leaves. The mix of sweet lemony flavor and fresh mint makes for an incredibly tasty beverage that can be enjoyed by all ages.
The simple recipe can easily be adapted to fit individual tastes, whether it's tarter, sweeter, or even a combination of both. Enjoy this delicious and refreshing concoction anytime, anywhere!
39. Mushroom soup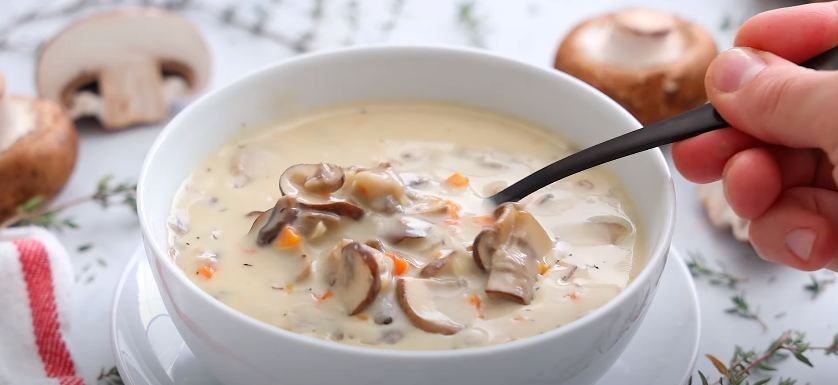 Mushroom soup is a favorite comfort food, especially during cold weather months. It's easy to make and can be dressed up with all kinds of flavorings. The most popular type of mushroom soup is made with button mushrooms, but you can also use shiitake, portobello, or cremini mushrooms for a more intense flavor.
40. Tandoori Chicken
Tandoori chicken is a popular dish that originated in India. It is made by marinating chicken pieces in a mixture of yogurt, ginger and garlic paste, spices, and lemon juice before it is cooked in a tandoor oven or on an open flame.
The result is succulent and juicy chicken with a smoky flavor that pairs well with a variety of accompaniments like cilantro chutney, pickled onions, and naan. It is often served as an appetizer or entree in Indian cuisine and can be found at most Indian restaurants.
41. Coconut Ice
Coconut Ice is a sweet dessert made from sugar, condensed milk, and desiccated coconut. It is usually set in a slab or slice form and cut into small squares for serving. The traditional recipe includes only three ingredients – a can of sweetened condensed milk, equal weights of icing sugar and shredded coconut, and sometimes food coloring for decorative purposes.
No matter what you're in the mood for, we guarantee you'll find a recipe to cook on this list that will excite your taste buds.  These highest-rated recipes on the web will be the top selection for food lovers. So preheat your oven, break out your pots and pans, and get ready to cook up a storm right now!
Conclusion
Embark on a culinary adventure with our curated list of 41 must-try recipes from around the world, exclusively featured on our recipe-to-cook website. Whether you're a seasoned chef or a kitchen novice, our diverse collection offers something for everyone. From tantalizing appetizers to mouthwatering main courses and decadent desserts, these recipes promise to elevate your cooking skills and transport your taste buds to new heights.
Explore the rich tapestry of global flavors and bring the world to your plate with these delectable dishes. Get ready to embark on a flavorful journey and make your every meal an unforgettable experience!
We, Dony and Deena wish you a HAPPY COOKING!
You may also love to hear: