What is chicken bolognese made of? Have you ever eaten this? Try out our chicken bolognese with penne recipe. This dish is one of the best chicken recipes to have.
Add 2 tbsp olive oil to a pan
Add chopped 1 carrot, 1 green bell pepper, 1 onion, 1 chilli pepper, 1 clove of garlic, 1 pinch of sugar and 1 tbsp thyme
Saute for 2-3 minutes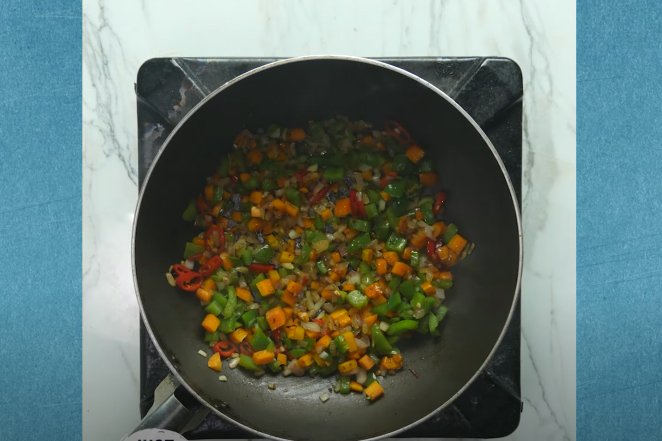 Add 700g ground chicken
Mix until it turn golden brown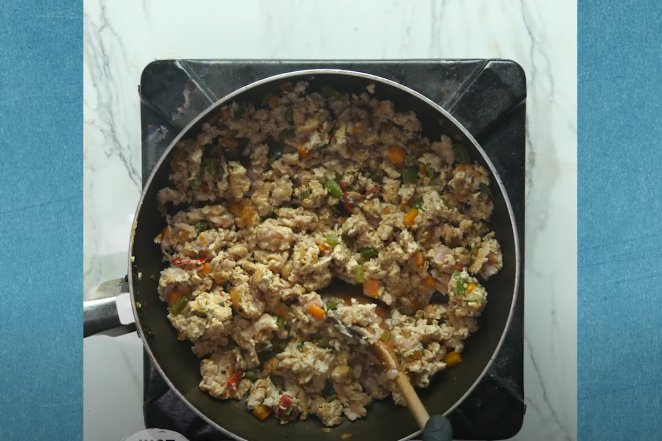 Add 1 tbsp cumin and 1 tbsp tomato paste
Add 400g canned tomatoes
Add 400g chicken stock
Add a pinch of salt & pepper, 1 tbsp basil and 1 tsp oregano
Mix well and simmer over low heat for 20-30 minutes.
Add salt and 500g whole-wheat penne to bioled water and cook it.
Add cooked pasta to chicken and mix well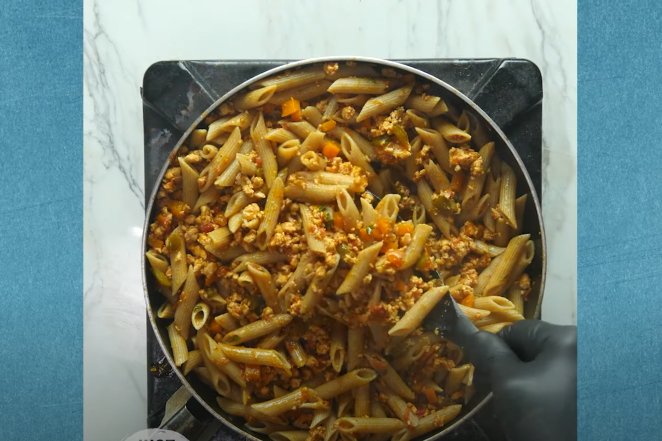 Move to a plate and add mozzarella, pepper, olive oil, and oregano.
Ready to serve!
Credits : Akis Petretzikis