Get your favorite recipe of chicken francaise which also known by chicken francese. This is a dish invented by Italian-American cooks. It is a traditional form of cutlets that can be dipped in white wine sauce. This fried chicken dish can also be served in the form of an appetizer.
Take eggs
Pinch of salt
Put on pepper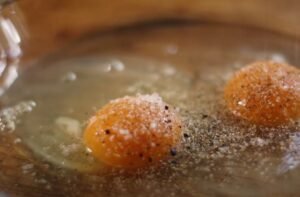 Chopped fresh parsley
Adding half parsley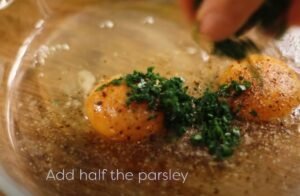 Parmesan cheese
Mix well
Cut chicken in a butterfly shape
Add olive oil to the pan
Butter on pan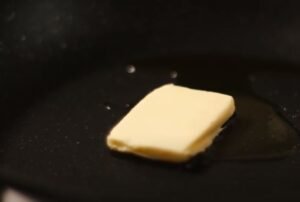 Chicken coated in flour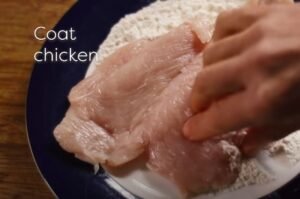 Dipping in egg mixture
Cook for 5 minutes
Setting on to a pan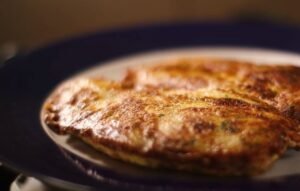 Dry white wine
Add white wine to the pan
Put on chicken stock
Add minced garlic
Squeeze for lemon juice
Add remaining chopped parsley
Put on butter until it melts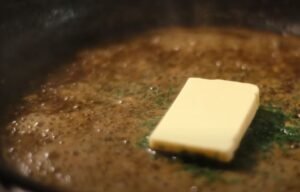 Return chicken to pan
Ready to serve!
What to Serve with Chicken Francaise?
There are a few different schools of thought when it comes to what to serve with chicken francaise. Some say that rice or pasta make the perfect accompaniment, while others believe that potatoes or vegetables are a better choice. Ultimately, it comes down to personal preference.
If you're serving chicken francaise as a main course, you'll want to choose sides that will complement the dish without overpowering it. A simple green salad is always a good option, and roasted or mashed potatoes would also be nice. As for the pasta or rice, it's really up to you. Just make sure whatever you choose doesn't have too strong of a flavor, as it will compete with the delicate lemon sauce on the chicken.
What to serve with chicken francaise is ultimately a matter of personal preference. Just make sure your sides don't overpower the delicate lemon sauce on the chicken. A simple green salad, roasted or mashed potatoes, and either rice or pasta are all good options.
Chicken Francaise Origin
This is a French dish made with chicken that is sautéed in butter and garlic, then coated in a lemon-butter sauce. This dish is typically served with rice or pasta. Originated in the region of Provence in southern France. This dish is often made with chicken breasts, but can also be made with thighs or drumsticks. It is a popular choice for many restaurants, as it is relatively simple to make and can be easily customized to each individual's taste.
You may also love to try sweet potato flautas