Can you lose weight drinking banana smoothies? Yes, Indeed. Get healthy and tasty banana smoothie juice recipes without milk.
Start with peeling bananas
Take half-portion of orange for amazing taste
Add creamy yogurt for smooth and thick look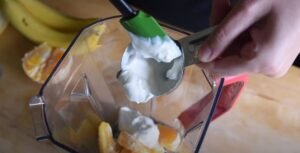 Add 1/2 cup of water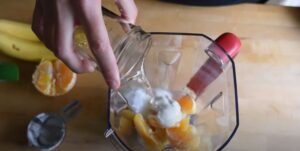 Blend it for 1-2 minutes
Your healthy smoothie is ready!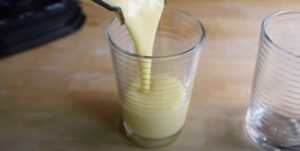 Benefits of Banana Smoothie
Banana smoothies are a great way to start your day or refuel after a workout. Made with just a few simple ingredients, they're an easy and delicious way to get all the nutrients your body needs.
Bananas are packed with vitamins and minerals, including potassium, vitamin C, and dietary fiber. They're also a good source of energy, making them ideal for athletes or anyone who is looking for an extra boost.
Smoothies made with bananas are also relatively low in calories and fat, making them a healthy choice for those watching their weight. And because they're so quick and easy to make, they're perfect for busy people on the go.
Blending of milk and banana is possible?
Yes, you can blend milk and banana together. This makes for a delicious and nutritious smoothie or shake. Just be sure to use ripe bananas so they blend easily and add a little bit of sweetness to the drink. If you find that the mixture is too thick, you can add a little bit of water or milk until it reaches the desired consistency. Enjoy!
A healthy drink
Banana smoothie is a refreshing and healthy drink that can help you lose weight. It is rich in nutrients and antioxidants that can help boost your metabolism and burn fat. Banana smoothie is also high in fiber which can help you feel full longer and avoid overeating. If you are looking for a delicious and nutritious way to lose weight, then banana smoothie is a great option. Try adding some fresh fruits or veggies to your smoothie to make it even healthier.
So next time you're looking for a nutritious snack or drink,Why not try a banana smoothie? You'll be glad you did!
You may also love banana protein shake